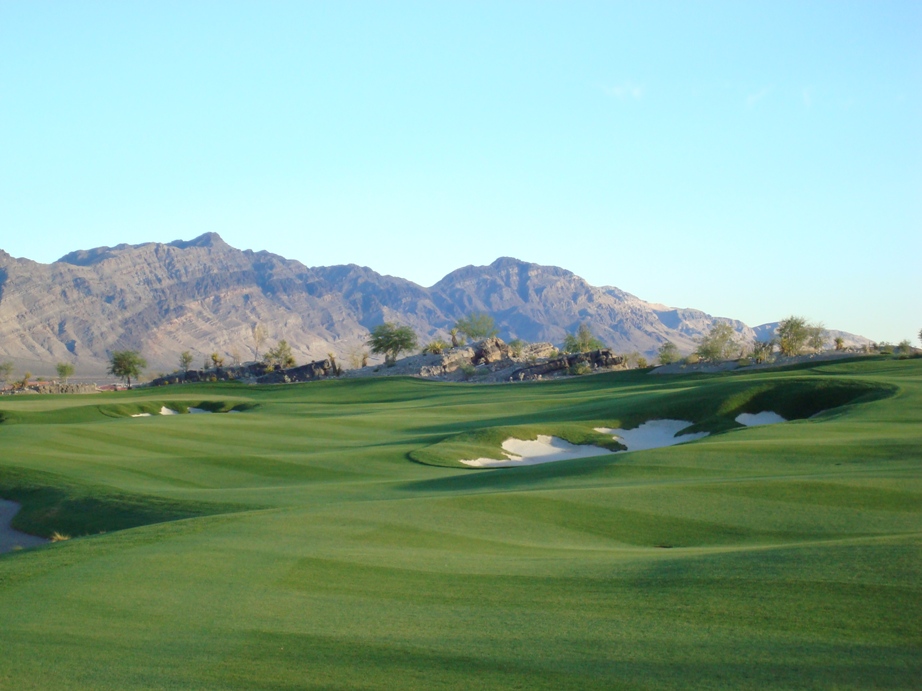 Coyote Springs is a world-class Jack Nicklaus Signature Design that is simply awe-inspiring. Located 50-minutes north of Las Vegas, Coyote Springs remote location is just part of what makes the course so special. As Sports Illustrated's Gary Van Sickle said, "No words arranged by me can paint the epic sweep and isolation of the course. It's a daily fee course that feels like you own private desert. This is more than just a golf course; it's a golf experience."
In the years since opening in May of 2008, Coyote Springs has been bestowed with incredible accolades, including "One of the Top 10 New Courses in the World" by T&L Golf, one of the "Best New Courses You Can Play of 2008" by GOLF Magazine, "2nd Best New Public Course of 2008" by Golf Digest, "#1 Golf Course in Nevada" in Golf World's Readers' Choice Awards and "#1 Course Conditions in US" in Golf World's Readers' Choice Awards. Further confirming that Coyote Springs is the finest desert course the Golden Bear has ever built.
Coyote Springs is a challenging 7,471-yard layout that plays to a par-72, has a 75.8 rating and a 141 slope from the championship tees. Green complexes are fortified by deep white-sand bunkers and feature plenty of movement and plateaus that are ripe for strategic pin placements. GOLF Magazine called Coyote Springs "a monument to thoughtful shot-making."
The pure golf experience at Coyote Springs is enhanced by the club's caddie program. The caddies, or Ambassadors, offer forecaddie services and will help guide you around the course.
Coyote Springs is less than an hour's drive from Las Vegas and is a must play during your next trip to Sin City! This truly is a Sterling Golf Services favorite!
***Special Note***
In the current interim facilities Coyote Springs offers limited food and beverage opportunities. All of their offerings are reasonably priced and include pre-packaged snack foods such as crackers, chips, granola bars, candy bars, beef jerky and other items of a similar nature. Non-alcoholic beverages are provided by Pepsi cola and Gatorade, as well as some seasonal juice and other similar selections.
Some alcoholic beverages are available for purchase. Coyote Springs offers standard and premium beer selections, and select malt beverages. All alcohol MUST be purchased on site.
Coyote Springs Accolades and Honors:
#2 Best New Courses in the US – Golf Digest, January 2009
#3 Top 10 Best New You Can Play – GOLF Magazine, January 2009
Best Golf Courses of 2008 – Links Magazine, December 2008
Top 10 New Courses in the World – Travel & Leisure Golf, November/December 2008
Tee Data – Coyote Springs Golf Club
| Name | Yardage | Rating | Slope |
| --- | --- | --- | --- |
| Black | 7471 | 75.8 | 141 |
| Blue | 6807 | 72.0 | 137 |
| White | 6268 | 69.2 | 132 |
| Red | 5349 | 70.5 | 127 |